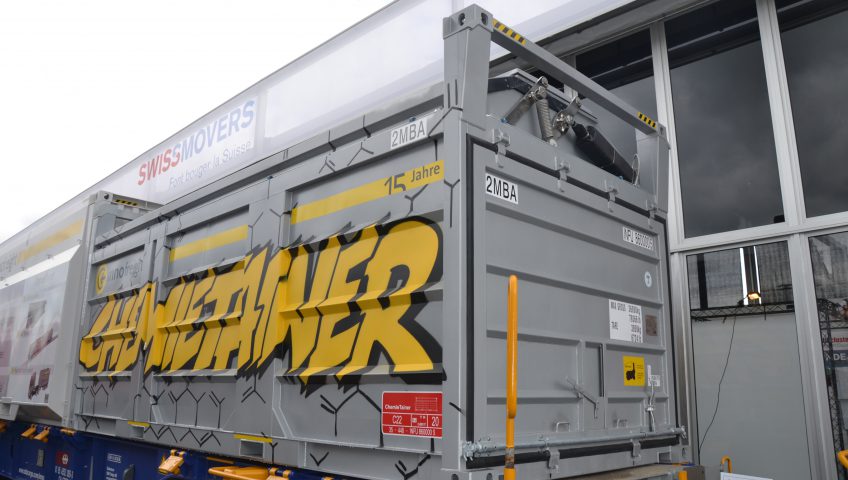 Fair Transport-logistic Munich 2017
In association with our long-term business partner Innofreight, we developed, tested and delivered two new prototype containers for the transportation of salt (»ChemieTainer«) and wire coils (»WireTainer«). The first stop of containers was the transport fair Transport&Logistic in Munich. Due to their interesting technological solutions and attractive appearance, the containers drew attention of many curious visitors.
In the following months, we plan to test the containers in real circumstances. In the future, we certainly hope these kind of products will be present as much as possible on the European railway tracks.