The art of assembling the material into unseparated integrity
For us, welding is not just a raw technology but we perceive the welding as an art of assembling the materials into unseparated integrity. With every newly developed container, the new guidelines and requirements appear in the welding field. The welding personnel with innovative and advanced techniques of welding implement the ideas of development department and turns them into reality.
Welding and performing of welding works comprise good two thirds of entire production. We pay a lot of attention to the training of welding personnel as well as the certification of the welding process of each part of concluded integrity.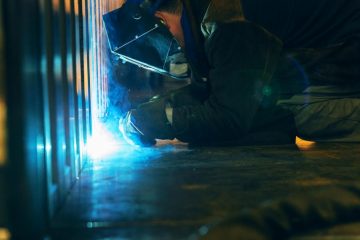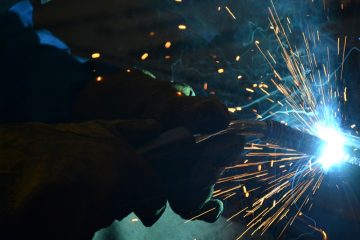 Performance of welding works on the highest quality level
We expanded the welding possibilities to all welding positions, the selection of different materials, large dimensions and weight of individual welded assemblies. Thus we can offer welding from the ordinary construction welding to armoured sheet metal.
All welding works are performed in accordance with the applicable standards:
SIST EN ISO 3834 Part 2 –for the fulfilment of requirements of the EWF scheme for certification of producers and products for materials in accordance with CRTR 15608, obtained in 2006,
SIST EN 15085/2 certificate on welding of rail vehicles and their elements,
WF 0010186 Approval for Welding (DNV-GL) - for welding of all types of containers, including the frames for tank-vehicles.
Welding personnel is certified according to:
EN 9606/1 – Qualification testing of welders,
EN ISO 9712 – Qualification and certification of NDT (Non-destructive testing) personnel.
Our welding personnel in the direct production are constantly trained: before the projects begin and also during the projects thus the work in the production takes place undisturbed. The welding personnel are certified in accordance with EN 9606/1 at the levels from the executor to the control in the company in the field of the entire group.
The products are handed over to the external inspectors with internationally valid authorisations. According to our experience and competence, we ensure a quality performance of welding works on the highest level.